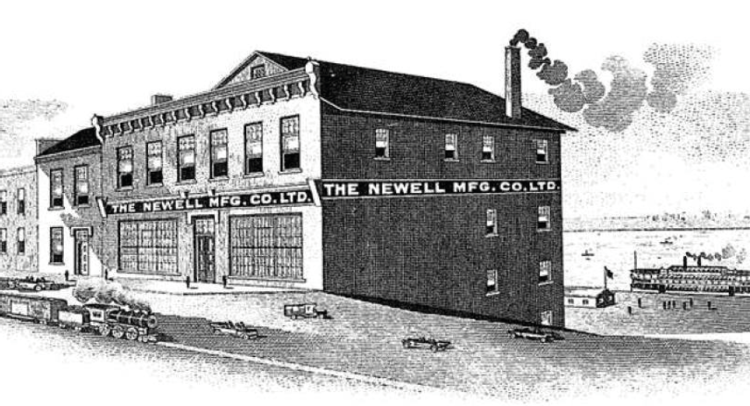 Our history dates back more than 100 years to the 1903 purchase of a struggling curtain rod company in Ogdensburg, New York, by local businessman Edgar A. Newell. Over the decades, the company  has grown, often by acquiring brands built by  entrepreneurs like Edgar Newell, that we are privileged to bring to consumers around the world.
In April 2016, the combination of Newell Rubbermaid and Jarden Corporation marked the  next chapter of our proud history, creating a new  company – Newell Brands – with approximately $16 billion in annual sales and more than 45,000  employees worldwide. With top talent, market-leading brands, and a sharp focus on accelerated growth, the company is well-positioned for future success.

The Yankee Candle® Story
Who are we? One December, a 16-year-old student was looking for gift inspiration with Christmas just around the corner. He decided to make a candle for his Mum because it would be a completely unique and personal gift. Using everyday materials he found in the kitchen; household wax, a red crayon, string and a milk carton, he produced his very first candle. A neighbour saw the candle and offered to buy it, leaving the student with enough money to buy more materials to create more – one to gift and one to sell!
"That was the start of the Yankee Candle
®
 journey...."
From this point Yankee Candle® has grown in to a worldwide brand, expanding in to Europe...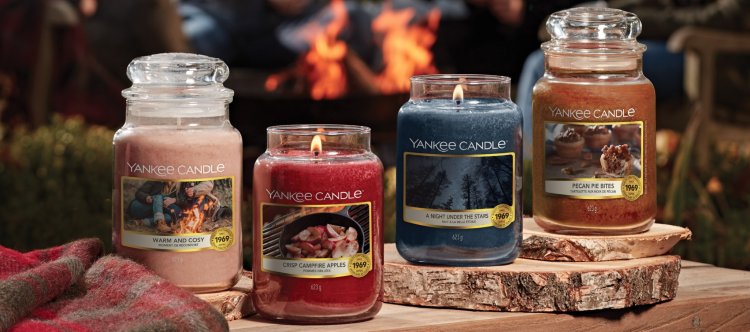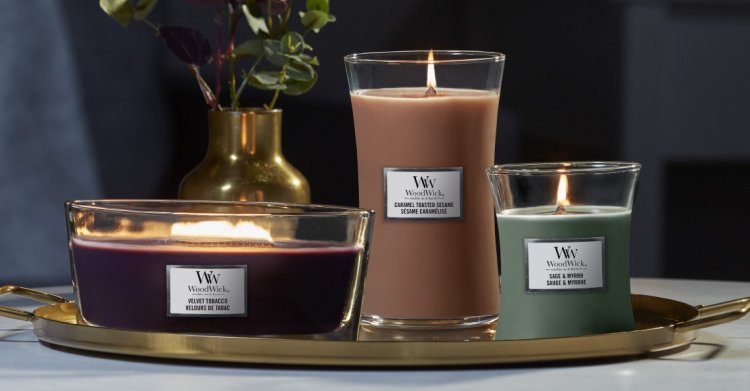 Since its beginning as the original  wooden wick candle, only WoodWick®  has created multi-sensory experiences  that add a personal, elegant finish to the  home. WoodWick® candles feature  natural wooden wicks that create the  soothing sound of a crackling fire, while  fragrancing your home with genuine,  true-to-life scents.
"WoodWick indulges the senses with stylish products."
The hour glass shape vessel was chosen for its clean, elegant lines. It was refreshingly unique, but not an ideal structure for candle burning. The innovative wooden wick technology offered the unusual sensory element of crackle, but needed refinement to ensure fragrance and burn properties were high quality. The simple, yet dimensionally tactile labeling required hand application. But, the philosophy stood that production challenges wouldn't dictate brand decisions.
WoodWick® continually focuses on innovation and indulges customer's  senses with stylish products that  combine carefully chosen raw materials and refined craftsmanship.

With an Italian heritage, Millefiori was created through a passion for stylish home décor items. Originally, the brand began by creating large, unscented decorative candles. It wasn't until later in 2003, that their iconic reed diffuser was created. With an extensive and long-time expertise in the world of home fragrances, refined scents meet beautifully designed décor items to perfume your world and decorate it with style.
"Millefiori   guides you through a personal journey of style."
With a distinctive olfactory signature, Millefiori fragrances bring to life scented stories that evoke, emotion and speak about your personality, thus creating unique atmospheres. A constant attention to detail and quality is reflected in the choice of highly selected scents and design-led solutions which represent the proposal of the brand